Here in Frederick and across America, small businesses are at the heart of our communities. Our local entrepreneurs are what make Frederick a hub of innovation and economic growth, as well as one of the most livable cities in America. However, the road to running a successful business is far from simple. Moreover, research shows that these entrepreneurial challenges are significantly heightened for women and minority business owners. Access to capital, language barriers, and discrimination are all examples of barriers to entry that can prevent hopeful entrepreneurs from launching their business ventures.
This summer, our interns, Emma and Rowena, having been working hard to understand what we in Frederick can do to make the business community more accessible to innovators and entrepreneurs of all backgrounds. As a part of that project, Emma and Rowena interviewed nine Frederick entrepreneurs who identify as women or minorities, with the hopes of highlighting their unique stories of how they achieved success in the face of adversity.

Interested in starting your own business? Check out our resources for minority and women business owners.

Serina Roy — Dublin Roasters Coffee
Serina Roy never expected to own such a successful business. After many career changes, she found a passion in coffee roasting and her business fell into place in 2000 as Dublin Roasters Coffee. Since her business's founding, she has steadily expanded Dublin by working closely within the Frederick community and taking challenges one at a time.
Edgar Opazo — Auto Clinic International
Edgar Opazo wants to transform the auto service industry. He went from working as a mechanic at Auto Clinic International to becoming a partner in running the business. He is now trying to change the perception of auto repair by offering transparency, open communication, and a pleasant experience for customers. As an immigrant from Chile, he has faced obstacles, but he cites those challenges as motivation for working even harder.
Sara Movahed — Movahed & Fisher Law, LLC
Frederick is seeing a growing and thriving immigrant community, but legal resources have not yet caught up with recent growth. Sara Movahed and her partner have striven to overcome this gap by starting their own firm providing high-quality and affordable legal services to Frederick's immigrants. Read on to hear Sara's inspiring story about overcoming cultural obstacles to become a successful female and minority business owner.
Blanch Henry — Serenity Tearoom & Fine Dining
Starting from hosting afternoon teas for friends to becoming a national award-winning tearoom and restaurant owner, Blanch Henry has found success in her passion for tea. Blanch and her team have won three contests on the Food Network, and the famously purple Serenity Tearoom and Fine Dining has become an institution in Frederick. Blanch's faith and love for her business have driven her forward, even during tough times.
As the daughter of a business owner and a graphic designer for over 20 years, Emily Dorr was ready to take over a graphic design agency and turn it into her own company. She transformed the existing business into a full-service marketing agency mainly serving Frederick County businesses. She credits her success to her curiosity and love of learning.
Dilip Parthasarathy — Image Direct LLC
Coming from a family of printing business owners, Dilip Parasarathy bought Image Direct, a direct mail and print shop, in 2018. Since acquiring the business, he has worked hard to expand Image Direct. Read on to learn about Dilip's background and to hear his advice on success.
Mychal Pilia — Frederick Birth Center
Inspired by her own midwife in 2009, Mychal Pilia set out to become a midwife and open a birth center. After moving to Frederick and learning about the region's relative lack of obstetric care, she opened the Frederick Birth Center in May 2018. In the year since opening, she has had 48 births, with many more on the way. Opening a business as a woman wasn't easy, but Mychal made it possible with the relationships she made through the Maryland Women's Business Center.
Masai Troutman — MTC Integration
Masai Troutman's education and skill have paved the way to his success. His IT company, MTC Integration, has been contracting for government agencies and other companies for almost twenty years. Masai believes that the most important aspect to running a business through ups and downs is a willingness and ability to "get your hands dirty."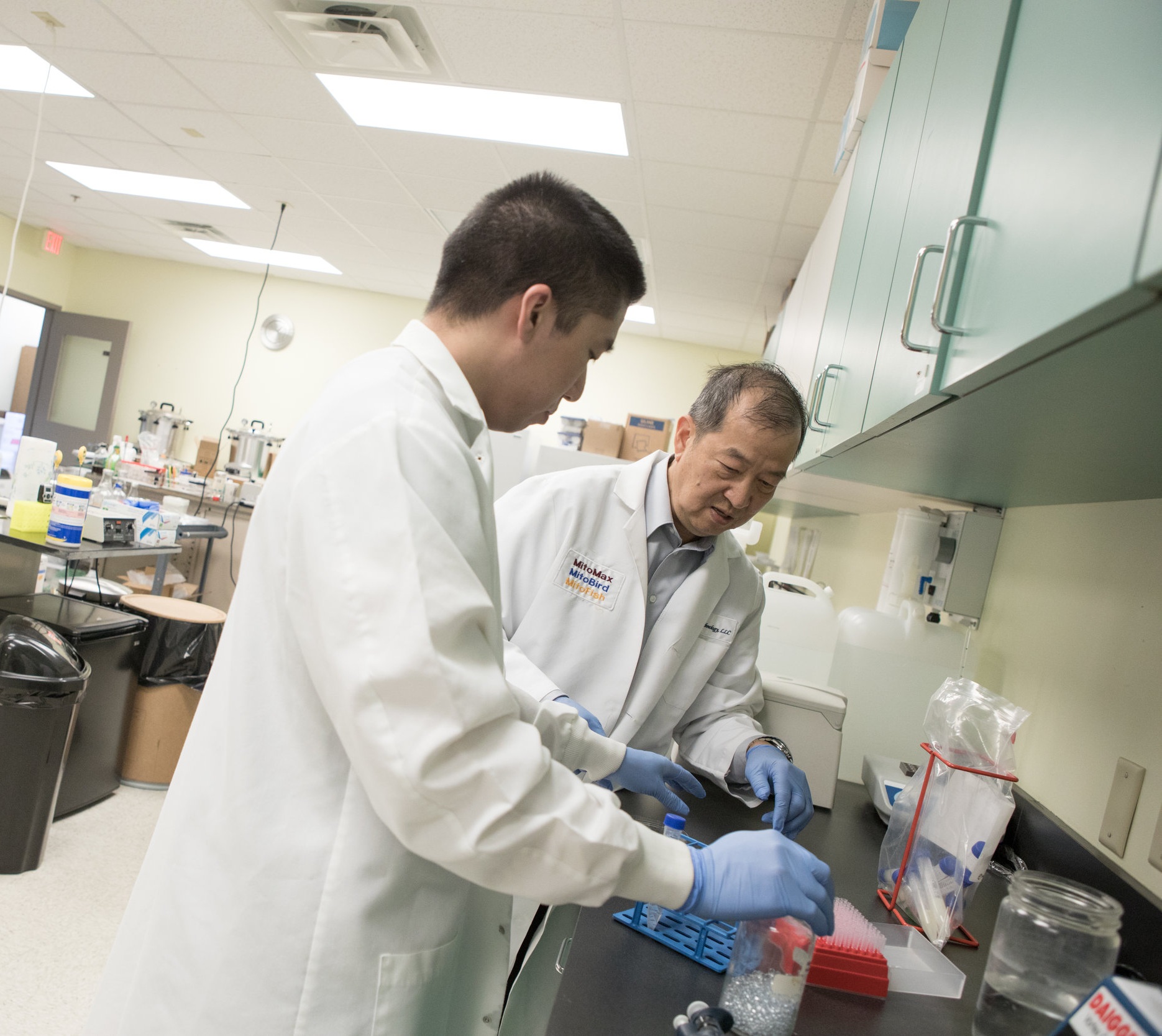 Dr. JJ and Josh Lin — Imagilin
Founded in 2003 in Frederick's tech incubator FITCI, Imagilin is one of Frederick's biotech success stories. This father/son team of Josh and Dr. JJ Lin has expanded their probiotic research and manufacturing business and they now aim to grow into an international company. The duo has fought an uphill battle as both minority business owners and trailblazers in a novel industry, but their persistence has paid off.